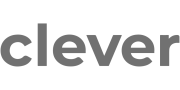 Clever is a brand from Standard Hidráulica S.A.U. group, a company well-known and respected for being a leader in the manufacturing of bathroom and taps products in Spain.

This company has gained this reputation thanks to its dedication to quality, innovation, design, and an excellent customer service, which has become the identity mark of the company since it was founded in 1975. Clever's success derives from a philosophy based on quality, service, investigation, competitiveness, and innovation. This succesfull formula created by Clever goes hand in hand with product improvement, adapting to the changes of the market. Standard Hidráulica is affiliated to the international corporate group Aalberts Industries N.V., which specializes in taps systems and has headquarters in Europe, America, Africa, and Asia.
Some manufacturing peculiarities of Clever's products are computer-aided design, cold printing process of metals, precision numerical mechanized control, automatic assembly, ISO 900 quality controls, and sustainability and respect for the environment.