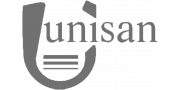 Unisan was founded in 1996. Its 17,000 square metres facilities are in Manises (Valencia). The staff of Unisan Sanindusa is made up of 100 workers, 90 of them dedicated to work related to the production and dispatch of products.
Despite the fact that Unisan Sanindusa was re-established in 1996, the company members recovered the brand that was (and continues to be) the oldest one in sanitaryware of Spain, which manufactures even before porcelain became the top material for these type of products.
UNISAN SANINDUSA has several Certificates and Statements of quality and environment, such as APCER, IQnet, or EMAS.